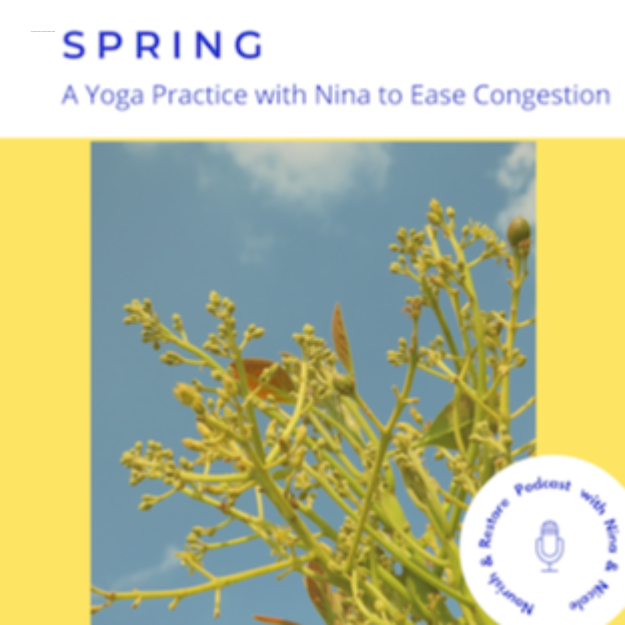 Join Nina in this week's podcast episode where she explores a mudra in the bridge pose to help relieve congestion while practicing Yoga. P
lease remember that this mudra (hand gesture/seal) isn't here to solve the problem, it doesn't get to the root cause, however it does help to create space and freedom.
If you suffer from congestion you will want to explore the deeper and underlying issues leading you to feel that way.
For more information on Nourish and Restore visit https://nourishandrestore.yoga/
To find out more about Nina visit http://yogaaa.co.za/
You can join Nina's Clean Eating Challenge by signing up using this link https://forms.gle/D8sXK4HyP2AzuSsw6
To find out more about Nicole visit https://www.lov-me.com/
Namaste and have a nourishing day!
x Nina